Mobile first
The BootBuff theme has been developed for the mobile first approach. All pages and functions looks and works great in any screen resolution from 412 px to 4000 px (from old mobiles to super HD screens).
Responsive design is used extensively and all screen elements floats nicely in place regardless of available space.
Text size is a bit larger than the original SMF text size (which is very small). This eases the stress on the eyes when reading longer posts.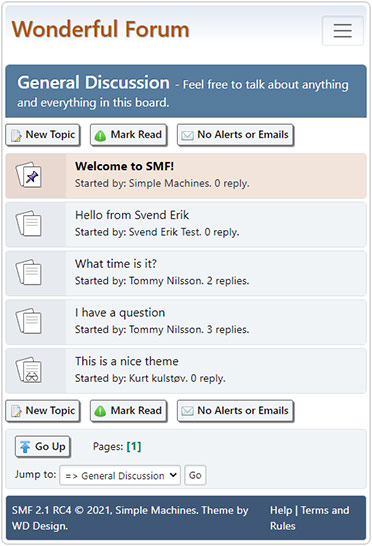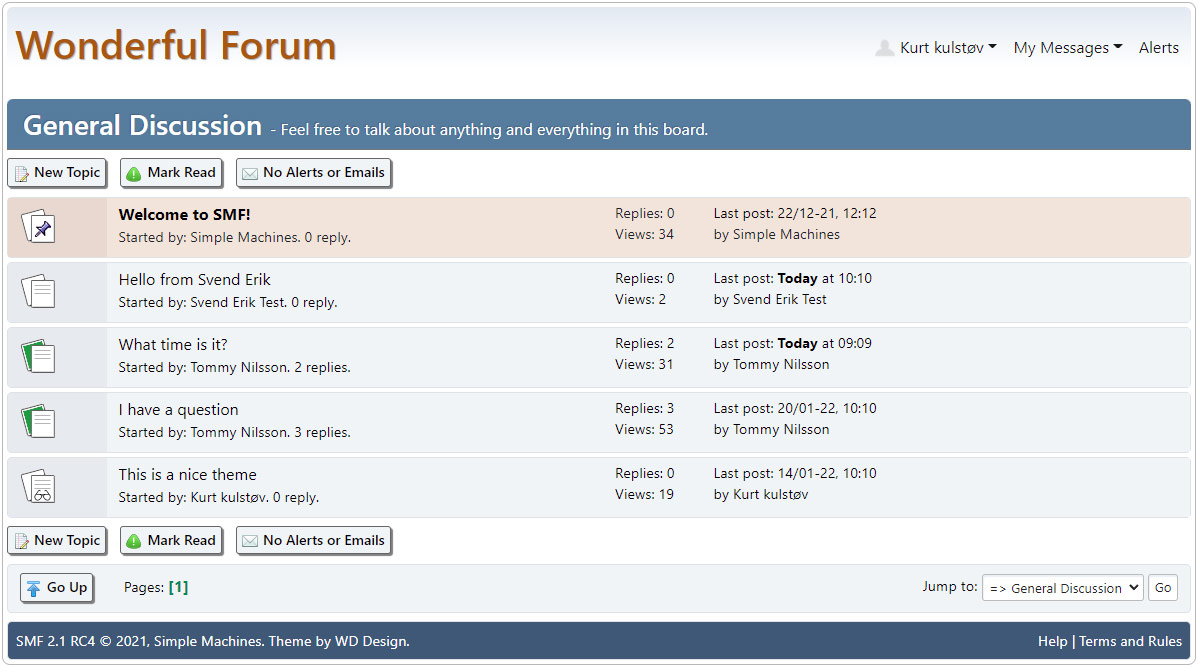 KISS - Keep it simple, stupid
For simplicity the following functions has been removed:
Poll
Print
Calendar
Newsfader
Spellcheck
Quick moderation
Online user stats
Sorting of topics
Custom profile fields
Member groups
COPPA Age restriction
Right-to-left orientation
Paid subscription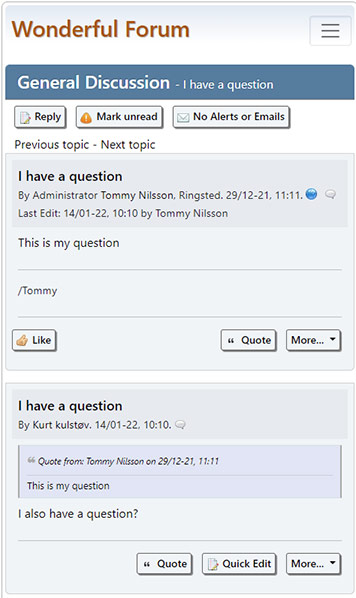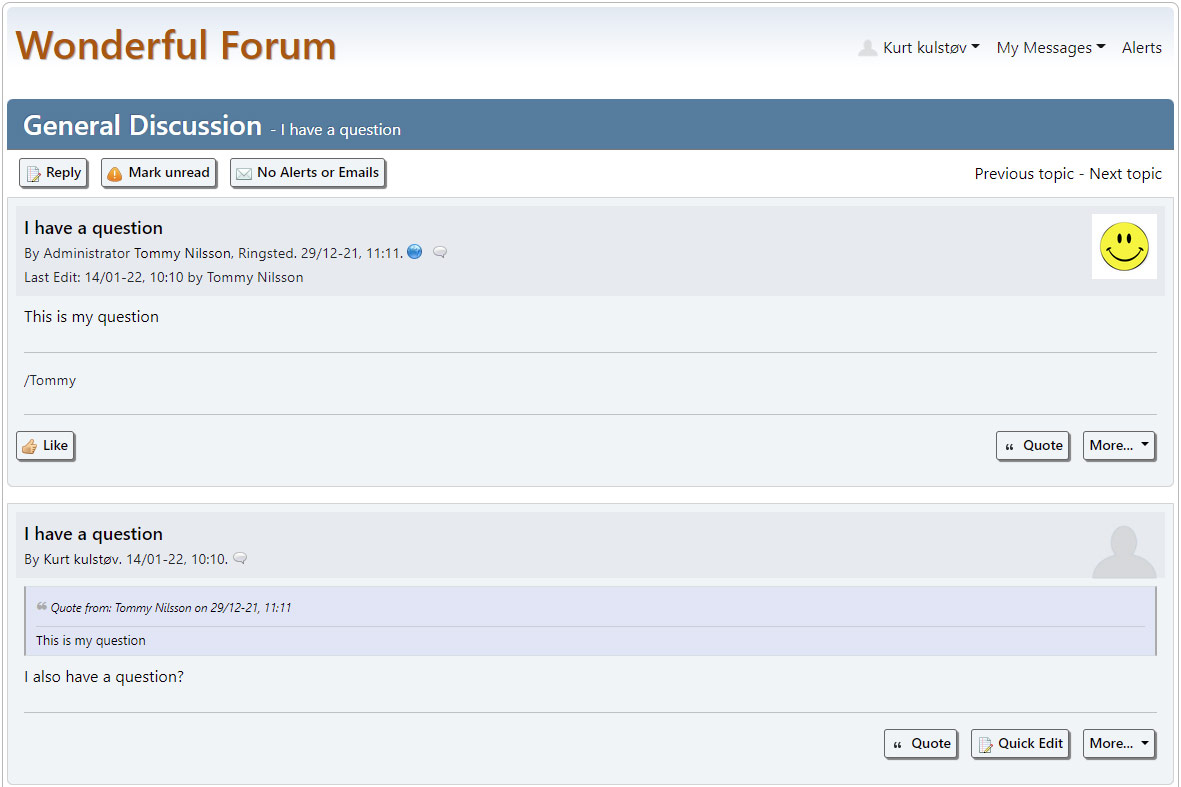 Installation
Installation of the BootBuff theme is super easy. Just download the package from the SMF website by clicking the "Get it for free" button at the top of this page. Then login to your own forum administration module: select Configuration and then Manage and Install. Choose the archive file (the package you just downloaded) from your own harddrive, click Upload and voila - the BootBuff theme is now available in your forum.
You can still let each user decide which theme to use or you can force all users to use this theme.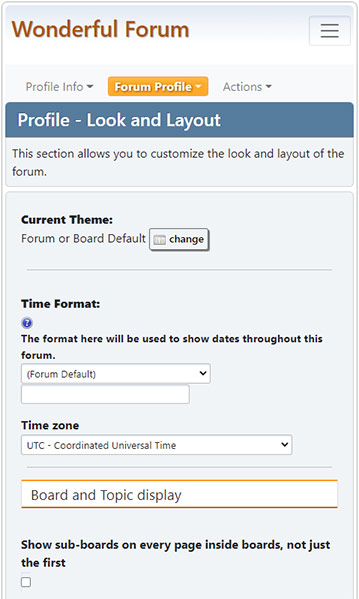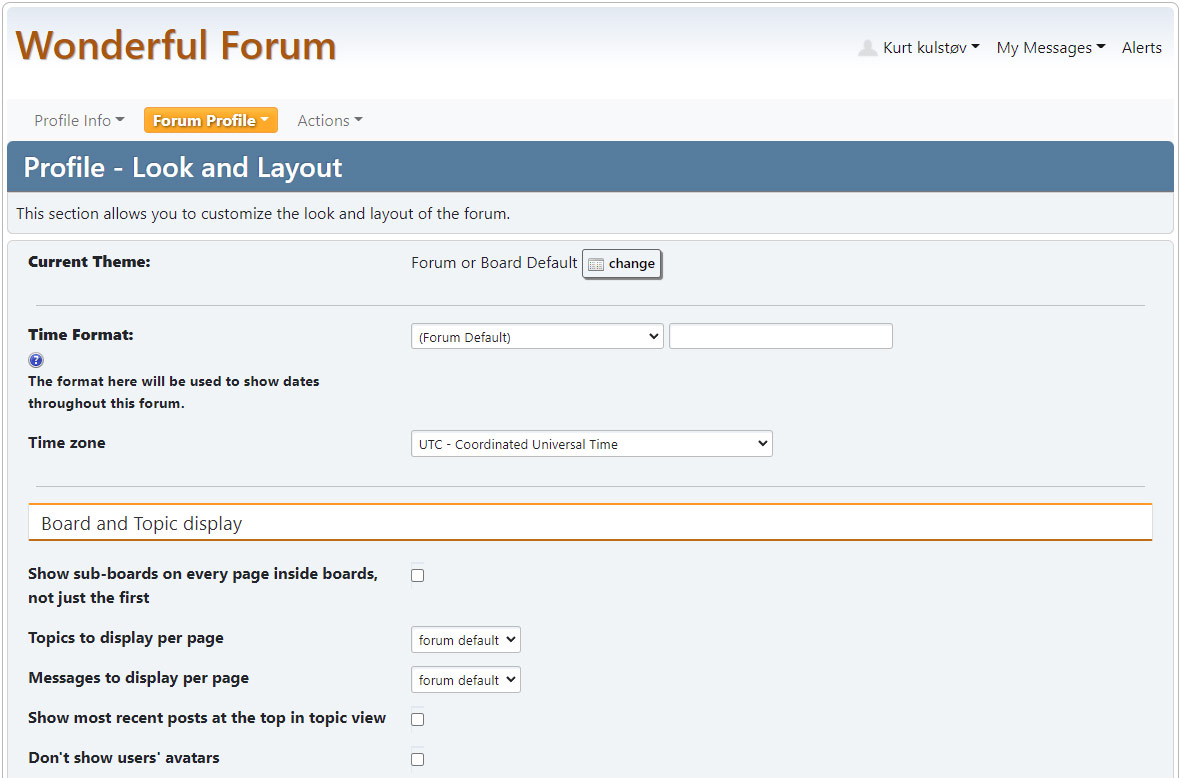 Customize BootBuff
It is super easy to customize BootBuff to suit any need you have. Just use all the Bootstrap formatting, you already know. The dreaded SMF files index.css and admin.css has both been reduced by 66%, and all other css-files are now empty - No need to search high and low for a specific css class.
Color changes to BootBuff are easy to do: Just open index.css and find the color you want to change. Example: If you want to change the white text on colored backgrounds then color06 is the place (see screendump).
If you have an existing site based on Bootstrap, it´s easy to incorporate SMF with the BootBuff theme into your site - Here is an example:
www.jernbanen.dk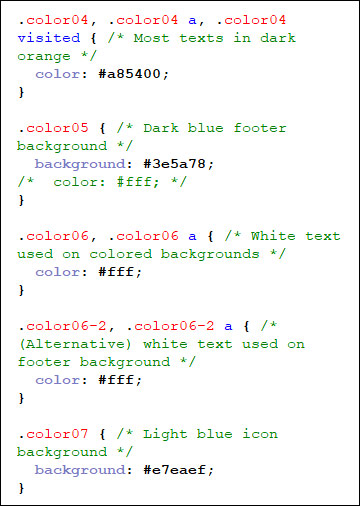 © WD Design - info@wonderfuldenmark.dk